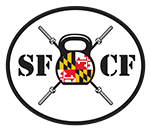 "My husband and I have tried every fitness or weight loss program out there, and we've never been able to stick with anything. We're busy, we have young kids, and nothing ever really stuck. Everything was always either too complicated, too boring, or too time consuming. When an out-of-state friend of mine mentioned that CrossFit had "changed her life," I promised I would look for a local gym. Stone Forge CrossFit was right down the road, so we decided to give it a try. My husband and I are both 50 – 75lbs overweight, and we went into this "cold." My husband had been jogging three days a week, but I hadn't done any kind of committed exercise in years. On the first day, I fell in love with the program. Was it hard? YES. Was it fun? YES. And five months later, it has never, ever been boring. But the best part of CrossFit (and Stone Forge especially) is how encouraging everyone is. Despite the fact that we were clearly out of shape, no one — NO ONE — at Stone Forge has ever made us feel like we couldn't do something. In fact, when we want to try something new, everyone jumps in to help us learn how to do it. We've made so many good friends, and we've learned so much, and for the first time in our lives, we actually look forward to going to the gym every day. I'm now stronger than I've ever been in my life, and I feel better about myself than I have in years. I totally understand what my friend meant when she said CrossFit changed her life — it's changed ours too."
– Brigid and Michael K.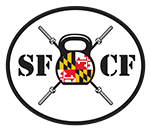 "My husband and I joined Stone Forge in May of 2017 after wanting a challenging CrossFit style workout. We had both never been to a CrossFit class and I myself had never even picked up a barbell or weights before. I was extremely intimidated being in a class environment with athletes who had been doing CrossFit for so long; however, the atmosphere and energy was not at all what I expected. Everyone was so friendly and inviting and cheered me on while I struggled to finish my first workout. The coaches worked one-on-one with me to understand and do the correct movements. It is amazing what I have been able to accomplish in 9 short months with the help of the coaches and other athletes. I came into CrossFit not being able to do a push up or pull-up and now I can do pushups with ease and 5 strict pull-ups! I'm squatting more than my bodyweight in my front and back squats and I am getting better at my gymnastic skills each day. I am so thankful to have CrossFit and Stone Forge in my life, I have become a stronger & healthier person because of it."
– Courtney J.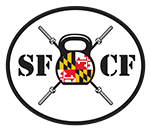 "If you are wondering how you might be able to do the things that I've done all you need to do is try. It's that simple. I wasn't sure when I started if I could keep up with the new diet or if I would even like CrossFit but the people at Stone Forge are amazing, everyone from the coaches to the regulars make this place feel like a family. A family that encourages you and supports you through it all and that is why I keep coming back day after day.
It's great to hit a new PR in snatch or doing your first bar muscle-up for the first time, which I finally accomplished within the past couple of weeks, but if there isn't anyone there to congratulate you or provide encouragement when you fail the first hundred times you might never try again. I truly feel grateful to have found such a wonderful place to continue my journey in CrossFit and hope to accomplish many new things here at Stone Forge. Who knows maybe one day I too can coach here and provide people the same experience that I've received."
– Tim M.
Forge Your Finished Product
Learn more about the membership options we have available and sign up today!